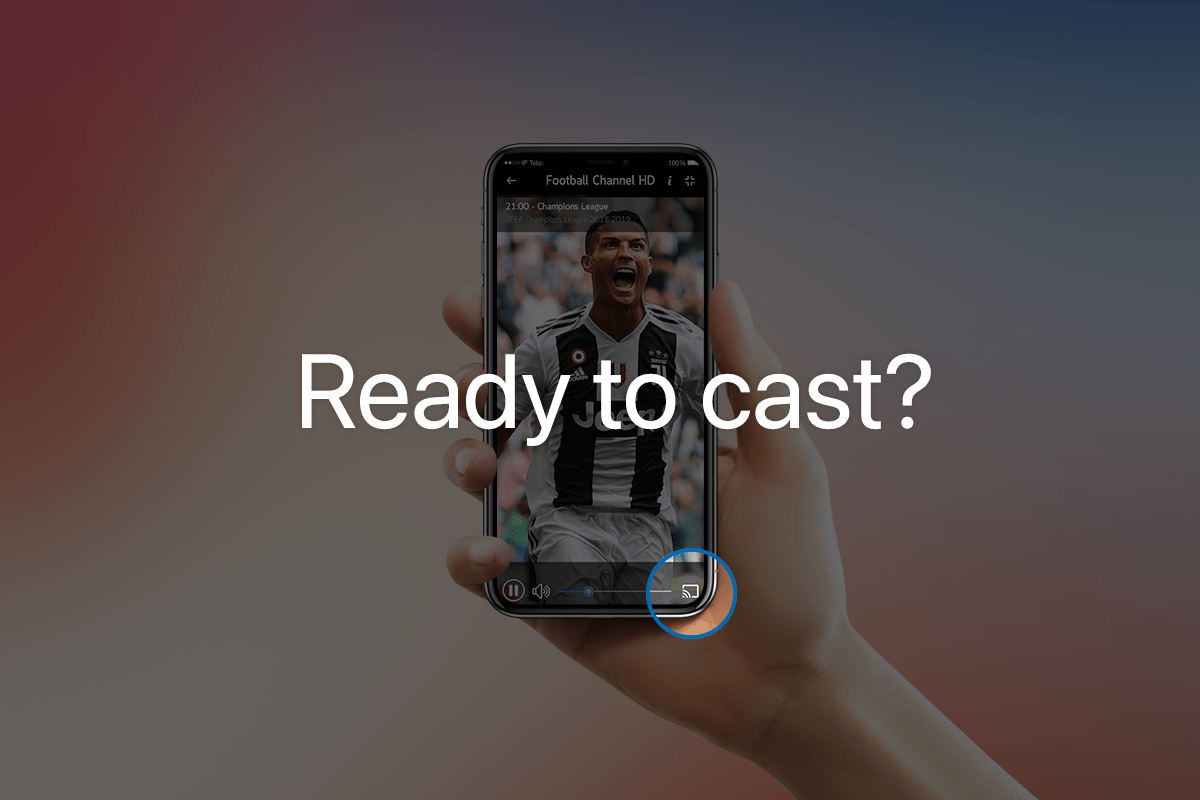 IP Television brings the Chromecast to your IPTV playlist (only for iOS version).
Enjoy all your channels by sending the stream directly to your television.
Certifications
Many TV or generic devices, are not certified Google Chromecast, and then, if you do not see the icon in the lower right corner of the player as the image Chromecast will not work.
Download it for free for 7 days and check that everything works before buying it;)
The connection and the video stream
Verify that your network is performing both inbound and outbound.
The chromecast video stream requires a lot of input bandwidth (for live) and a lot of transmission.
For movies on demand that can be downloaded in progress, the flow is certainly more efficient.
For example, if your router is a little dated or with a slow connection, you may have problems.
Questo post è disponibile anche in: Italiano (Italian)